Footprint, tread, roll, stability, rubber, grip, durability … these are terms that can be adapted to the description of the properties and characteristics of a tire but also of the sole of a shoe.
Based on this principle, Michelin, a world leader in tire manufacturing, launched the project in 2014 Michelin Soles in collaboration with JV International. Today we are used to seeing the effigy of "Bibendum" (or the Michelin man) also on the soles of our shoes, especially outdoor sports, but also in various models used in everyday life.
The great flexibility and customization of the project, or the collaboration with individual brands to create soles suitable for a specific model oriented to a specific activity, has led to the concept of "brand" sole was also introduced in the world of winter sports, on all skis and snowboards.
The first step, if you will, was with the sole Ice control, designed not to slip on snow and ice. Adhesion is guaranteed by a special compound and a particular design that is efficient even at very low temperatures. This one was made with Michelin's decades of experience in winter ice rallies. Hence a number of specific models for trekking but also simply for footwear to be used as "après-ski. Then came the first applications on models like the Nordica HF, a suitable rear fit for a "relaxed" skier, but also on higher performance boots like the Promachine.
We asked Trond Sonnergren, Product and Innovation Manager JV International – Michelin Soles, how a single Michelin can make a difference in a ski boot.
"Mainly in the safety and performance of the user. The possibility of having ski boots rather than snowboarding with soles designed and developed in a totally exclusive and personalized way is a very high added value that allows to increase the level performance of the boot on board and skiing but, above all, in the phase of walking on snow and ice ".
The first applications in the world of skiing were produced in collaboration with Nordica.
"Michelin and JV International product specialists are always looking for innovative solutions that first and foremost provide sole safety," Sonnergren continued. "For Nordica ski models, tpu rubber technology has been specially developed to increase It is no coincidence that Nordica models developed in conjunction with Michelin have and continue to win international awards. such as the ISPO Awards.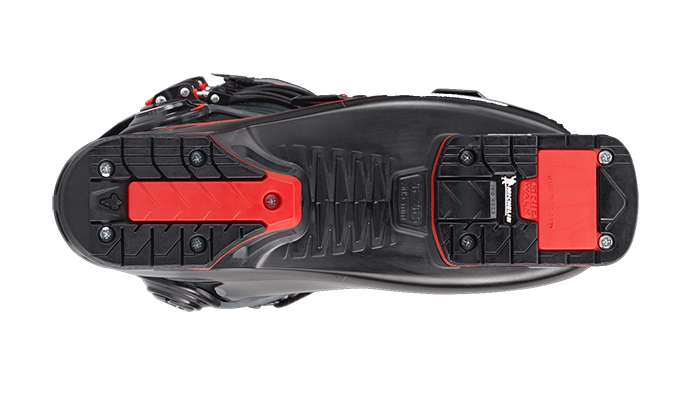 And what about snowboarding?
"In this case, lightness and dynamism are two fundamental aspects: here the innovative fiberlite technology was used, a sole that is made by combining rubber with a fine fiber of fabric in a process of hot compression, thus giving lightness and at the same time ensuring endurance and stamina. stability, improving the flexibility of the sole. Each JVI creation for Michelin is unique, in accordance with the design and technical requirements required and studied in conjunction with the brand partner, for increasingly profitable results in terms of grip, strength, traction, self-cleaning and comfort. " .
What are the possible future developments of the collaboration with Nordica or other brands in the world of skiing?
"We are going through a historic period in which companies have an increasingly green and sustainable approach," he concluded. Morena Baleans International Sales Manager JV International – Michelin soles – In line with these market needs, and after two years of study, Michelin soles for winter 2022 will bring new innovations and highly sustainable compounds to the snow segment capable of maintain very high grip conditions, traction and above all safety ".
from DoveSciare.it editorial staff
June 20, 2022