Saafelden – Leogang (Austria) – The spell started at Petropolis in Brazil, which had continued in both Albstadt and Nove Mesto, had transformed the 30-year-old. Rebecca McConnell in an unbeatable top rider in this 2022 edition of the UCI XCO Mountain Bike World Cup. That the enchanted world of the Australian was about to end was intuited on Friday in the Short Track, and today the French talent of the women's mtb, the 22-year-old, has planned to break the spell. Loana Lecomte.
Assembling the prototype of the Canyon Lux the Annecy girl, who has been wearing the Canyon Collective team jersey since this year, has found the right path for her features, slender climber physique and excellent technical skills to show off her roots.
The elite women's competition, the third of this intense Sunday, began at 12:20 and featured 55 girls, four of whom were Italian.
It was a one-way race that didn't last long, after the launch lap they were ahead of Loana Lecomte and the Swede Jenny Rissvdes who finished the first lap with a thirty-eight second lead over the German-speaking pair with Specialized motorcycles. , formed by Sina Frei of Switzerland and Laura Stigger of Austria.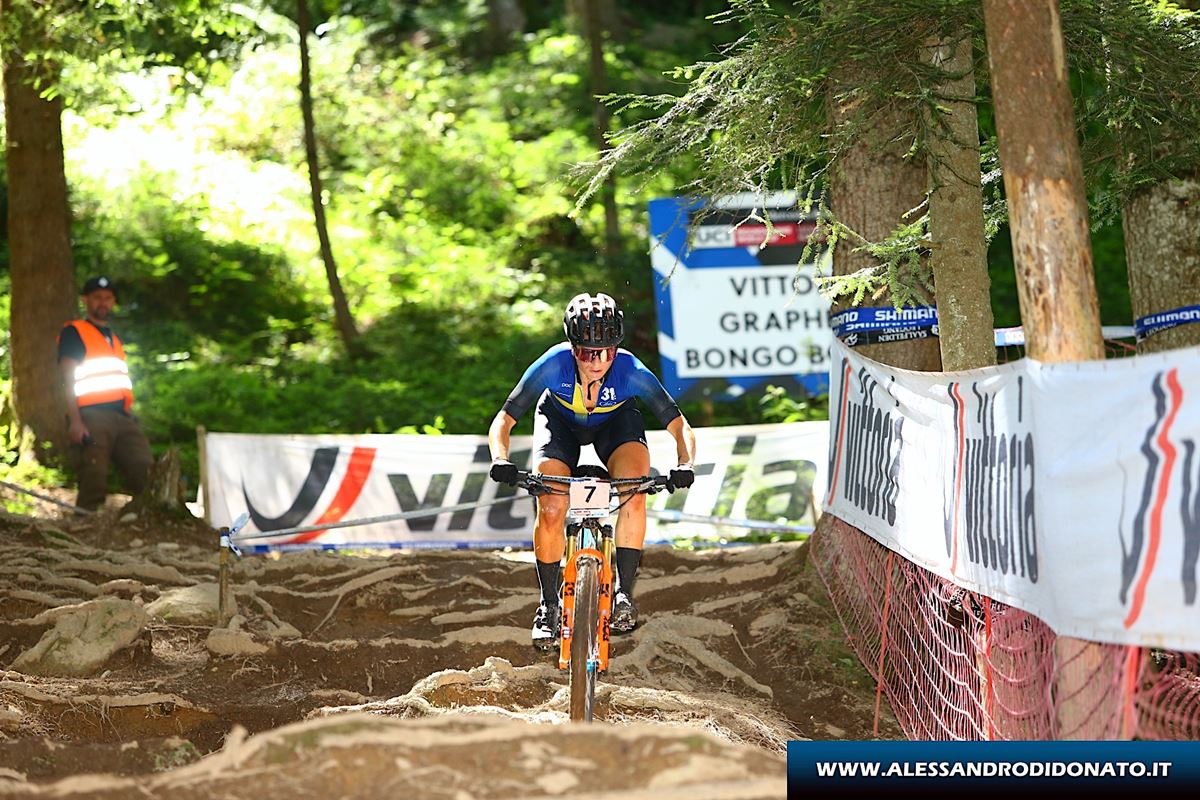 When in the second round the girls had to face both the first initial climb, the very hard one and the second one just as long but more regular, the race was over because Loana Lecomte it flew with astonishing ease.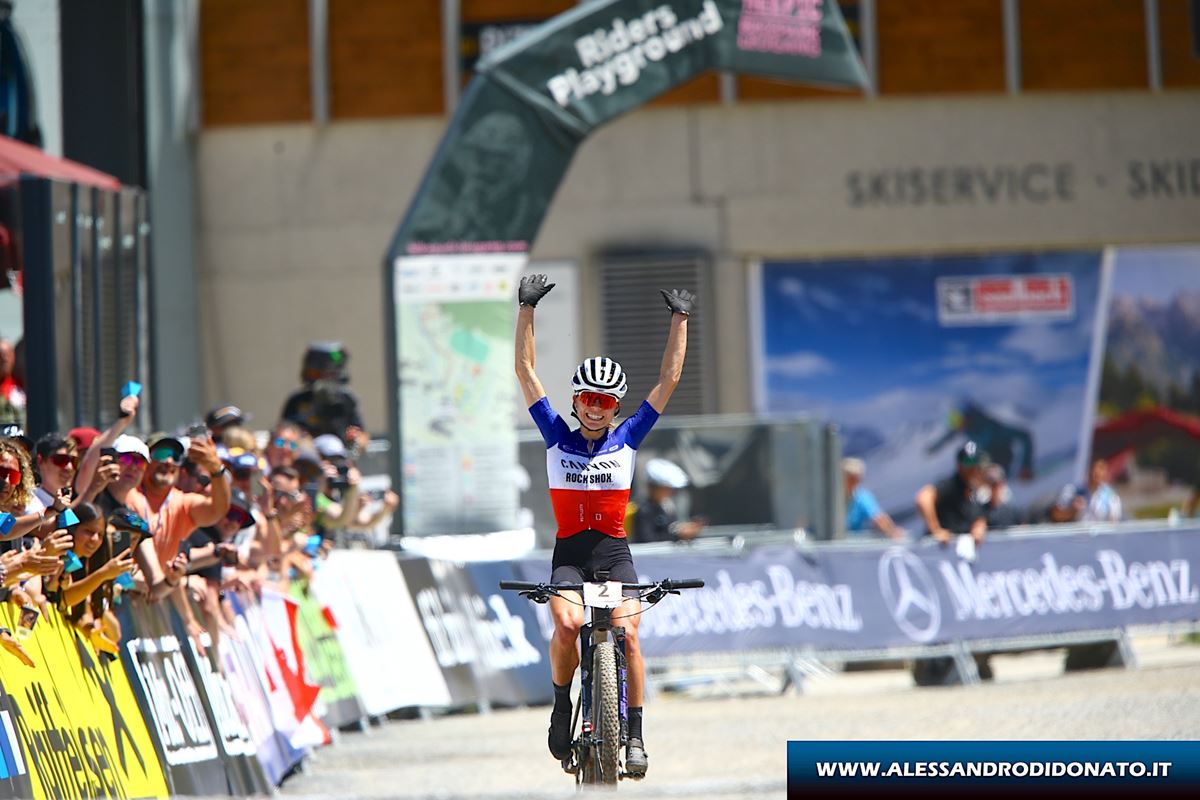 No one saw her until the finish line she crossed after 1 hour 15 minutes and 42 seconds. Jenny Rissveds he has always raced in second place finishing his fourth World Cup race behind the Frenchwoman with a distance of 1 minute and thirteen seconds.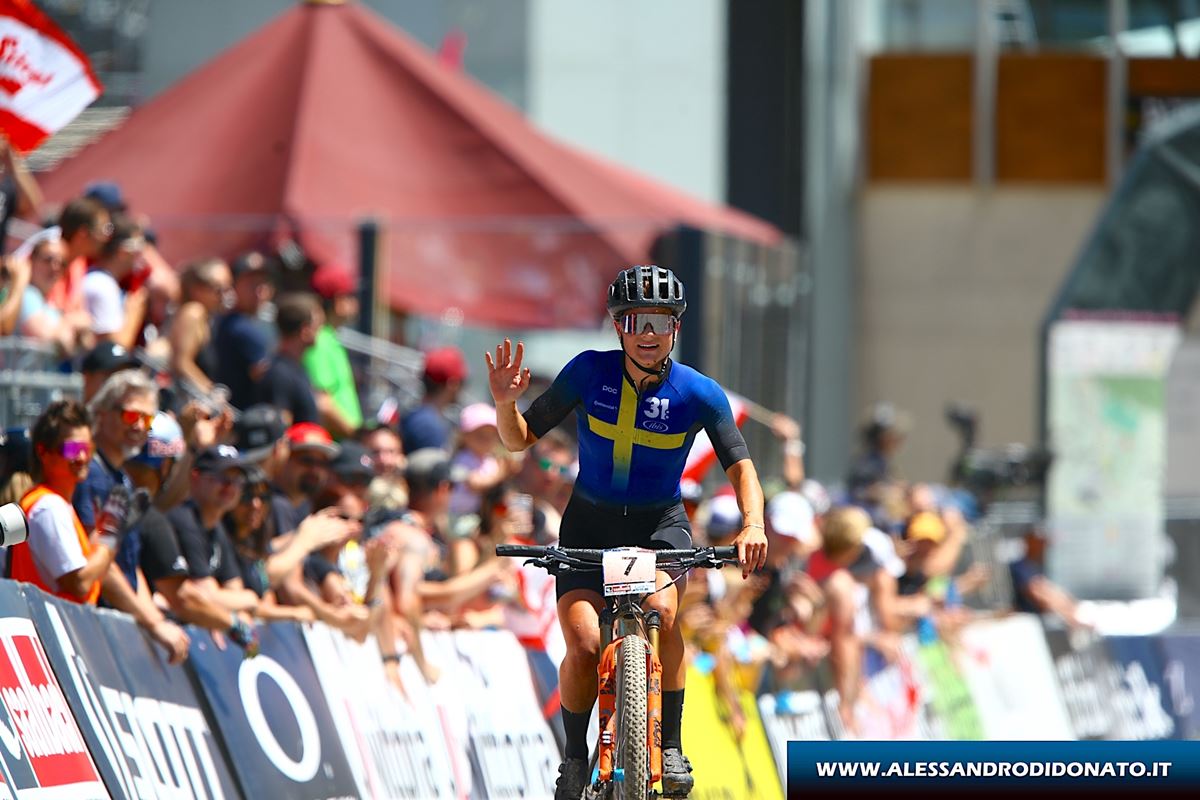 Luckily for her there was no other round otherwise Laura Stigger, third in 1'28 ", would have surpassed it. Sina Frei and Anne Terpstra completed the podium.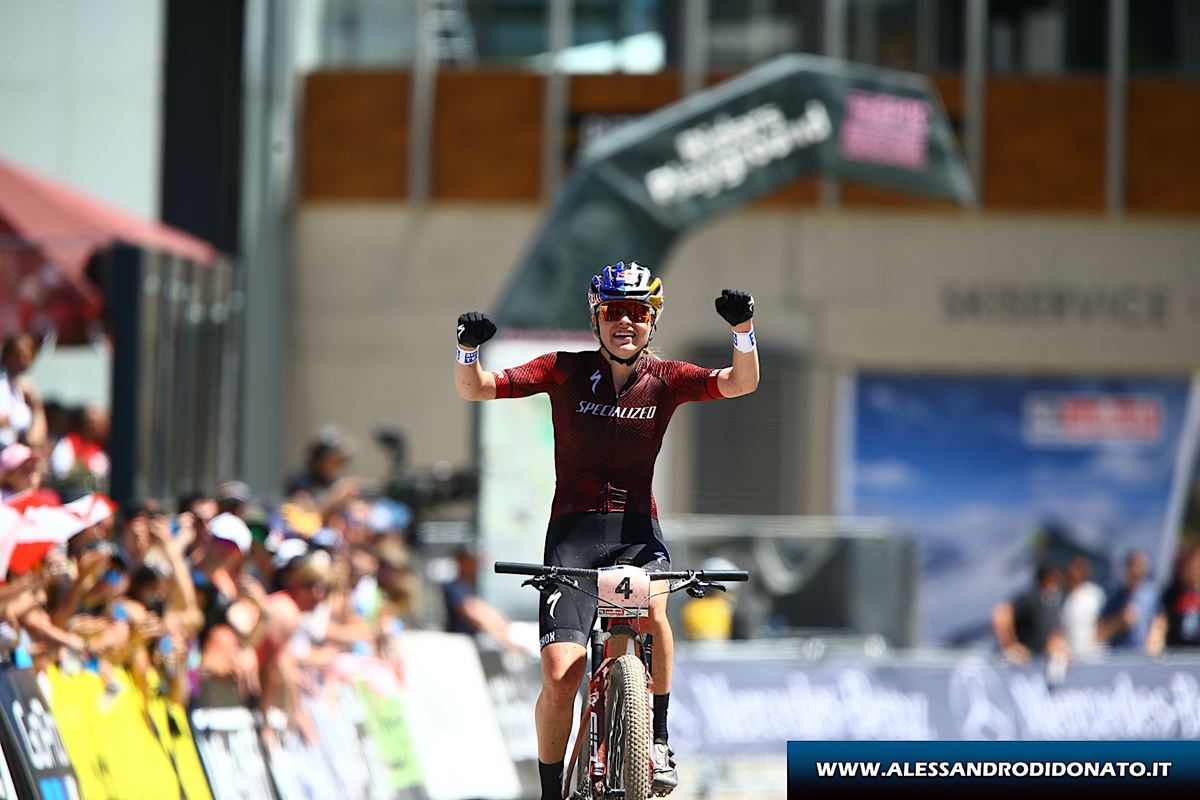 You may be wondering what happened to World Cup leader Rebecca McConnell: Well, today she had to settle for an honorable seventh place.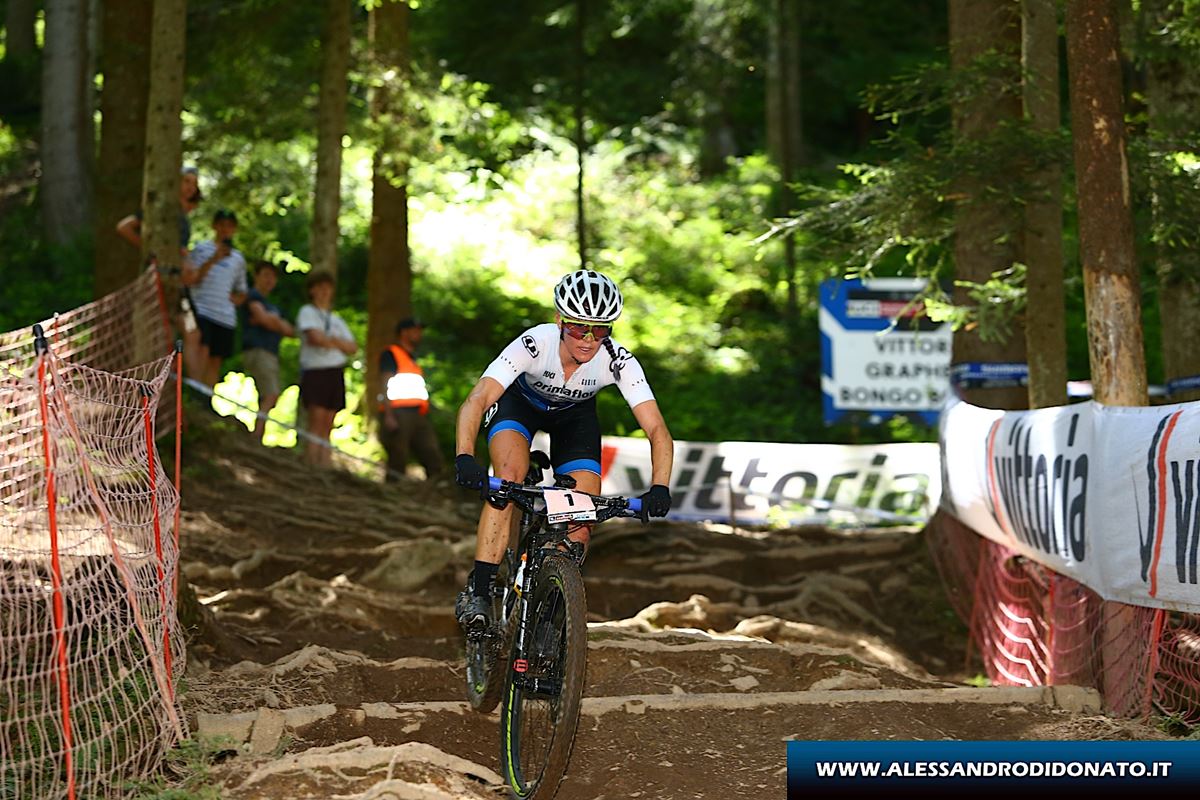 To tell the truth – for those who don't know yet – neither the world champion Evie Richard, who was stopped due to back pain, nor the European champion, the Frenchwoman Pauline Ferrand Prevot, ran. The latter, however, was not due to physical problems but to personal choice: he said that he wanted to prepare well for the next races.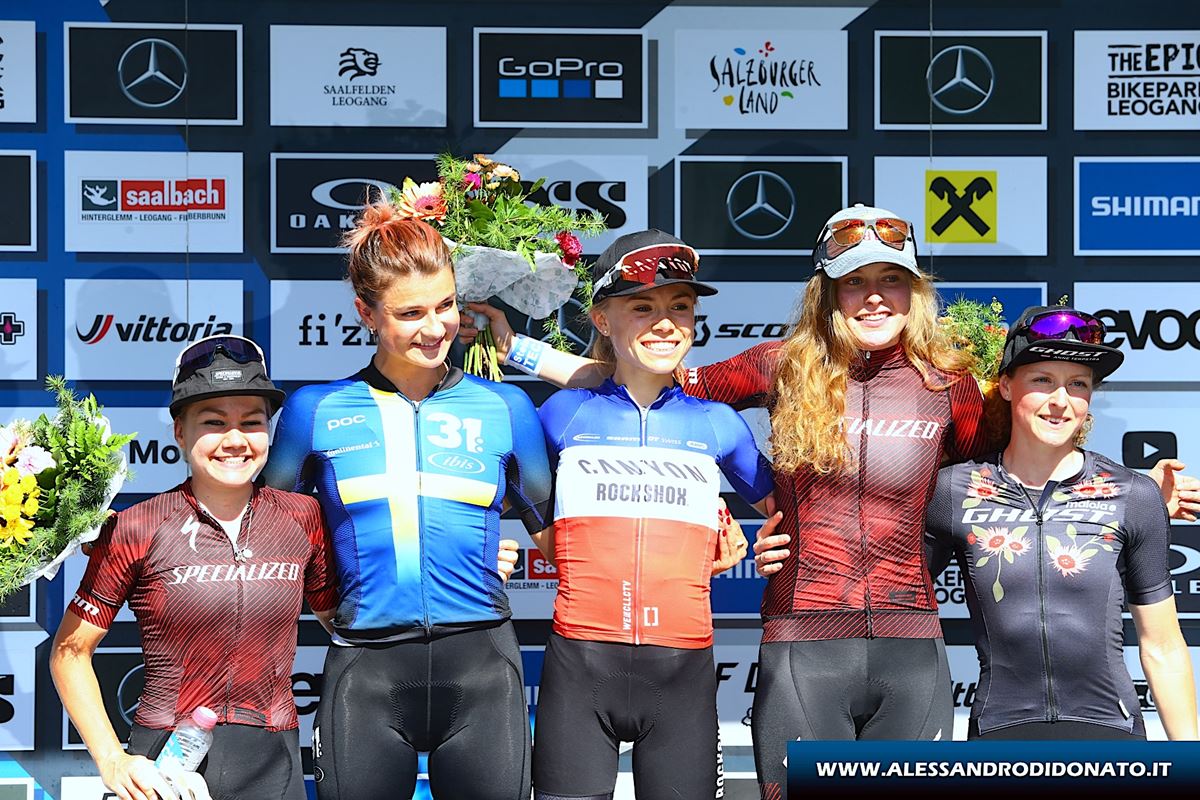 ARRIVAL ORDER
1. LECOMTE Loana | CANYON CLLCTV | BETWEEN 1:15:42
2. RISSVEDS Jenny | TEAM 31 IBIS CYCLES | SWE +1: 13
3. STIGGER Laura | SPECIALIZED FACTORY RACES | AUT +1: 28
4. FREI Sina | SPECIALIZED FACTORY RACES +1: 41
5. TERPSTRA Anne | GHOST FACTORY RACING | NED +2: 10
6. BOHÉ Caroline | GHOST FACTORY RACING | DEN +2: 29
7. MCCONNELL Rebecca Ellen | PRIMAFLOR MONDRAKER GENUINS | AUS +3: 12
8. NEFF Jolanda | TREK FACTORY RACING XC +3: 52
9. GERAULT Léna | KTM VITTORIA TEAM | BETWEEN +3: 58
10. KELLER Alessandra | THÖMUS MAXON +4: 19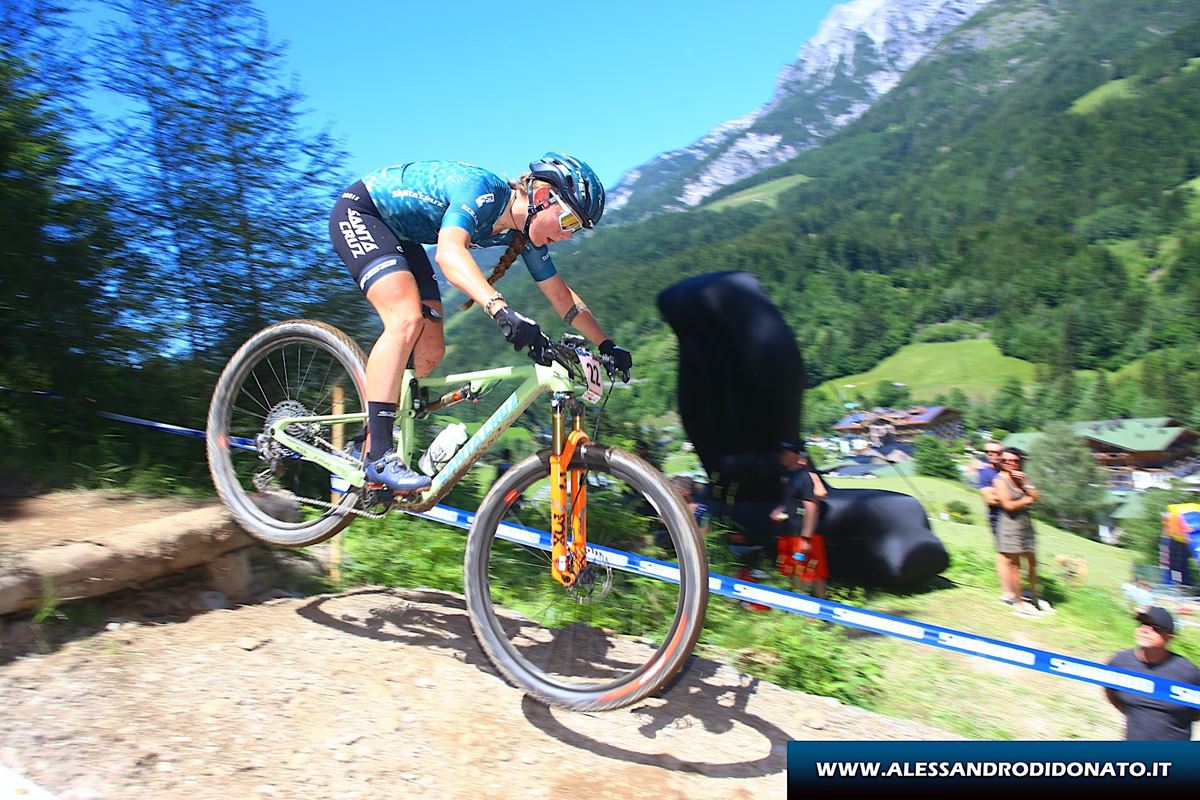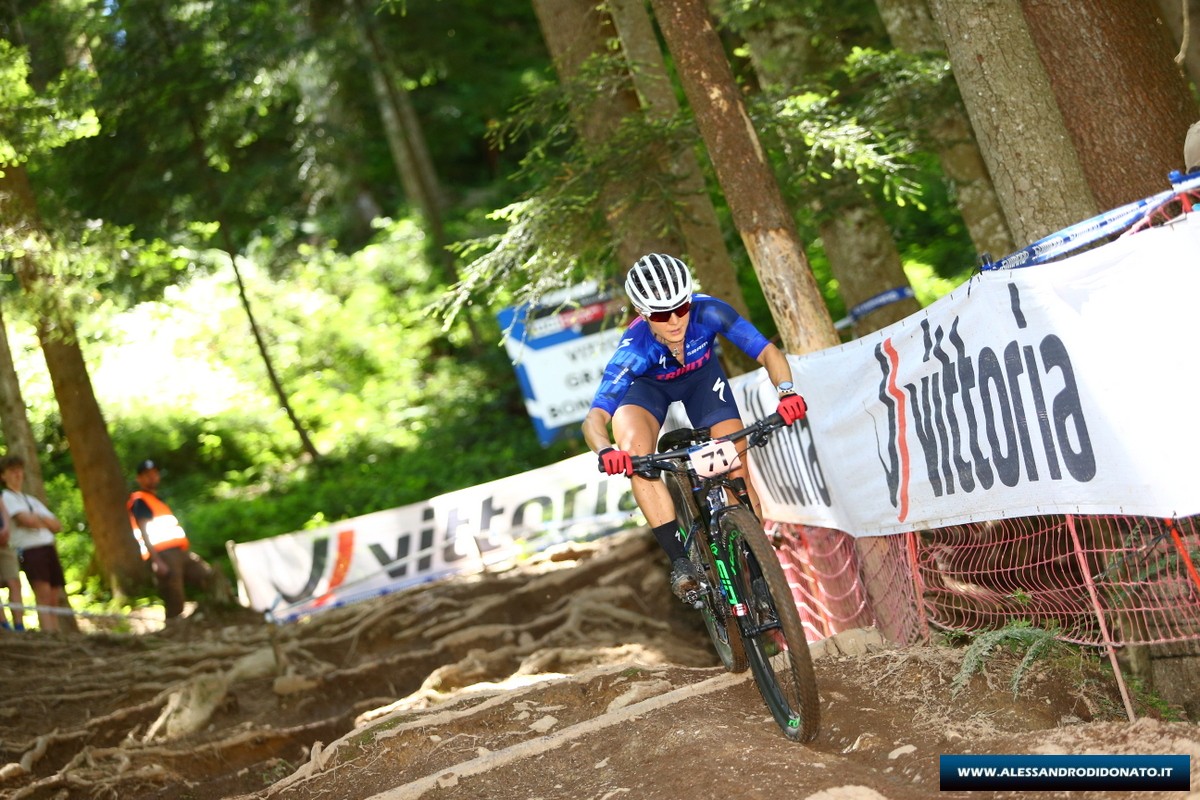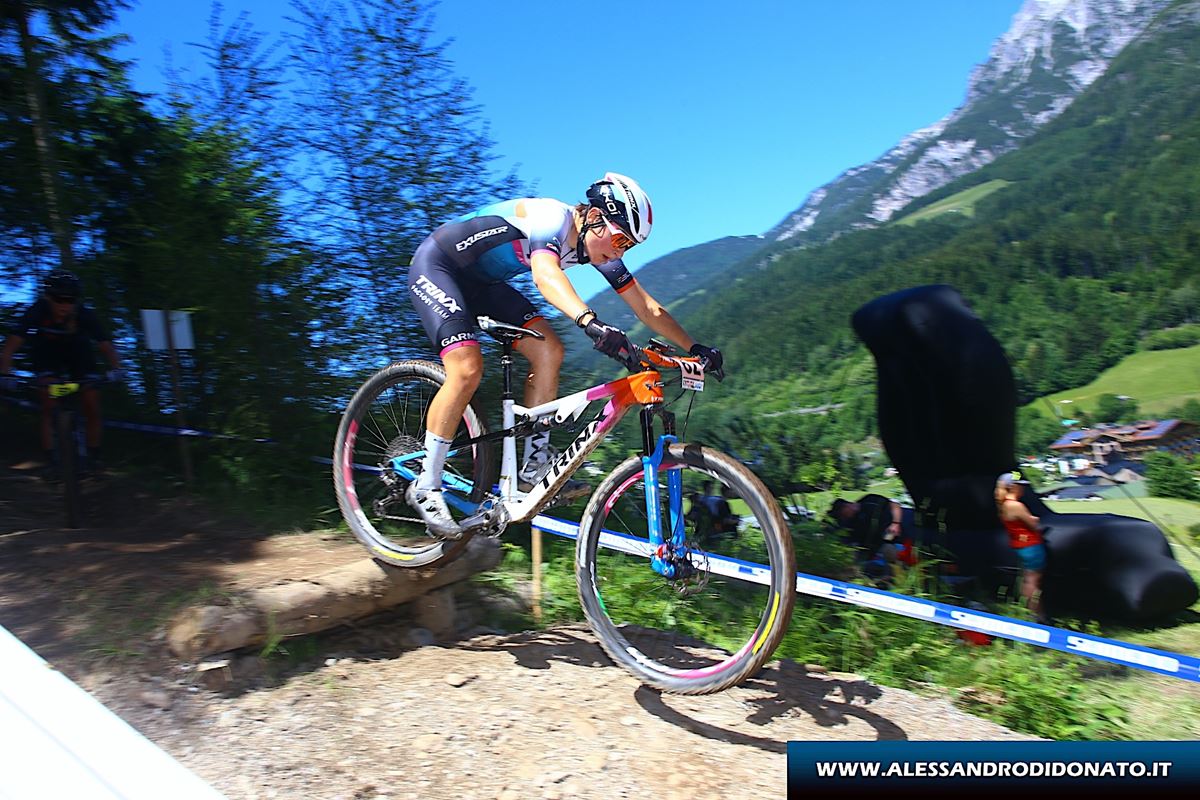 17. LECHNER Eva | TRINX FACTORY TEAM +6: 11
20. SEIWALD Greta | SANTA CRUZ FSA MTB PRO TEAM +6: 43 "Today has been very exhausting, but it was important to hit at least the top 20 to ensure the call of the selection. Certainly the 20th position does not satisfy me, but for the type of track and the extreme conditions in which we ran this weekend I definitely see the glass half full."
21. MARCHET Giorgia | TRINX FACTORY TEAM +6: 50 "I'm super happy with my start but then I saw the black (many h + ions on my legs) and I had to brake but on the last two laps I came back strong with a good battle in the end with Greta for the top20."
33. TEOCCHI Chiara | TRINITY RACING BTT +11: 12 "Today I fought the whole race after being involved in a fall at the start, I finished 33rd and it's certainly not a great result, but I didn't give up. This 2022 is straining me mentally, but looking back I have overcome great challenges in the past and I am sure that one day all my endurance and effort will bear fruit."