Few other smartwatches in the world have the hardware level and functional integrity of the new Garmin tactix 7, and it's not hard to believe when reading the price tag. It is a new technological gem declining two versions beyond the standard, Pro and Pro Ballistics, both with solar charge and nylon straps instead of silicone, but with the latest, including Applied Ballistics Elite, a ballistic calculation software for long-range shooting.
While waiting for the Forerunner 955, protagonists of an indiscretion in the last hours, Garmin presents the tactical line 7 putting three terms before the others: technology, innovation and resilience, for a product that the company prefers not to place in the category of sports watches -like most of the offer- but in a separate one, that of multisport. However, it is such a versatile product that those who are not part of Garmin's marketing people can easily define smart watches without making mistakes.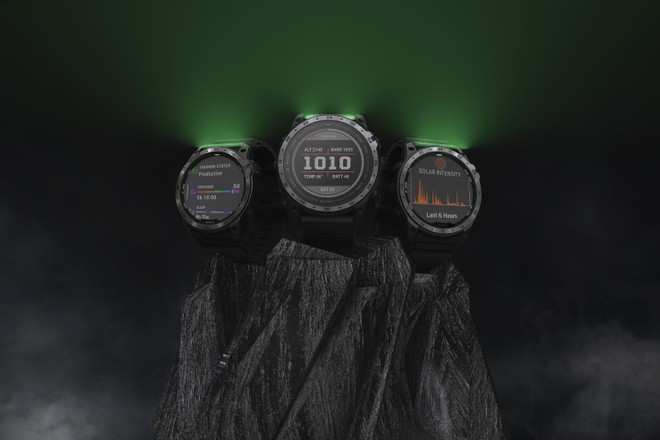 Garmin's tactix 7 series – says the company that presents it – was born for extreme activities: that's why its most obvious features respond in the first place to tactical and strategic needs. However, this smartwatch is still able to adapt to any context, from office life to wellness-seeking fitness activities to the most demanding sports sessions.
There are also several modes designed extreme activities. A couple:
Double position allows the simultaneous display of two coordinate systems on a single data screen

Jumpmaster guide those who do parachute jumps
then there is the barometer and the electronic compass which are integrated with others tactical functions such as waypoint projection, stealth mode, and compatibility with night vision systems, and the most popular avionics features built into tactix 7, with access to the Garmin Airport database and METAR weather reports / TAF, with the NEXRAD radar which detects precipitation and atmospheric movements and returns the data graphically.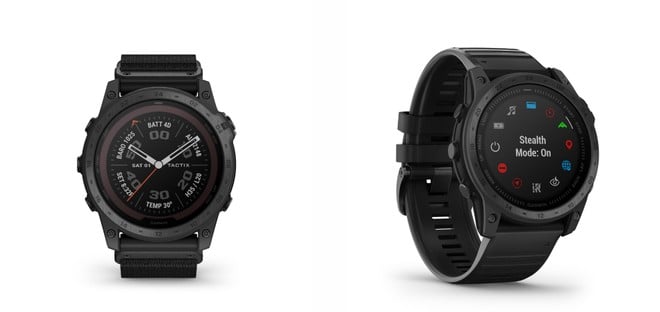 To sum up, Gamin tactix 7 is not a product for everyone. As we said at the beginning, it is one of the most complete products on the market, so below you will find only some of its many features and functionalities: recovering them all would have been incompatible with the needs of publication. For more information, click on the STREET.
GARMIN TACTIX 7 – MAIN FEATURES
51 mm case, titanium bezel

1.4-inch reflective screen always on the touch screen (280 x 280 pixels) protected by a sapphire lens

multi LED flashlight in the case, white or green light

waterproof: up to 10 atmospheres or 100 meters

MIL-810G certification

Reinforced metal studs combined with a bezel and a black DLC-coated titanium case bottom

PulseOX sensor to monitor oxygen saturation in the blood

monitors: trail running, swimming, running, cycling, hiking, rowing, skiing, golf, surfing, indoor climbing and more

Pre-loaded SkiView maps to tackle courses and courseView color maps of more than 42,000 golf courses

ability to receive training guidelines based on results and fitness; Tips shown on the clock change depending on training status and training load

detection of falls or accidents

32 GB of built-in memory to store up to 2,000 songs

Wi-Fi, Bluetooth, and NFC for Garmin Pay payments; GPS, Glonass and Galileo for location tracking, then barometric altimeter, compass, gyroscope, accelerometer and thermometer

Pro and Pro Versions Ballistics Power Sapphire Technology (Solar): Use the sun's rays to charge the battery

autonomy:

standard version: up to 28 days in smartwatch mode, up to 89 hours in GPS mode and up to 62 days in send mode

Pro and Pro Ballistics (Solar) version: up to 37 days in smartwatch mode, up to 122 hours in GPS mode and up to 139 days in expedition mode

Garmin Satellite Communicator Support
GARMIN TACTIX 7 – PRICES IN ITALY
There rank tact 7 Garmin is now available for purchase in Italy with a processing time of 1 to 3 business days. Leveled in content, as stated, i prices:
Garmin tactix 7 a 1,099.99 euros

Garmin tactix 7 Pro a 1,299.99 euros

Garmin tactix 7 Pro Ballistics a 1,599.99 euros.